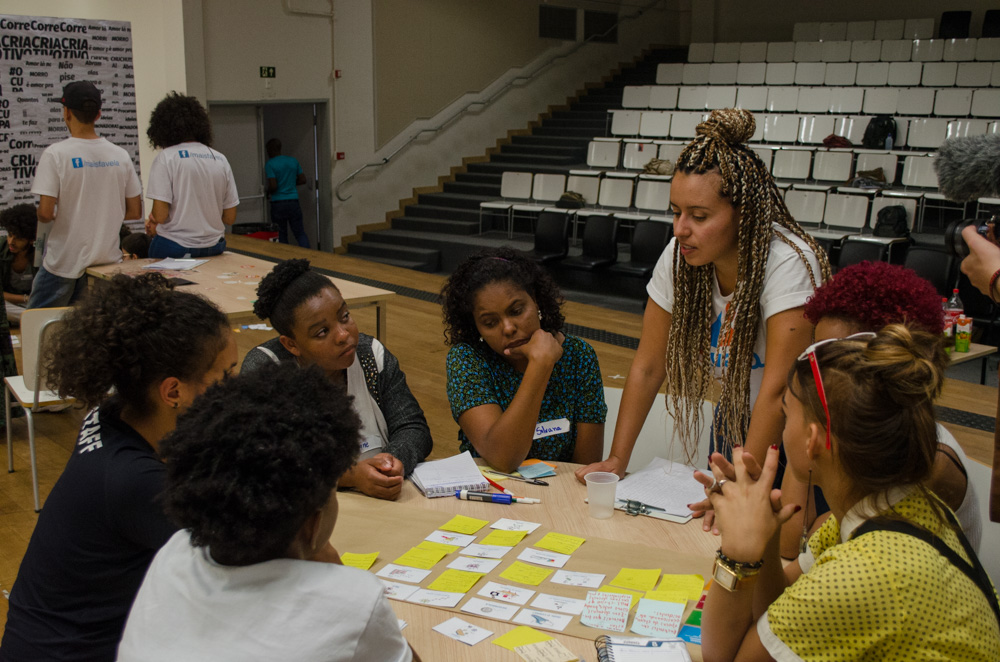 Aiming to facilitate the participation of young people in the discussions at the 8th World Water Forum, several youth leadership organizations will get together to organize next Saturday, March 3, a "warm-up meeting" in seven cities in Brazil, from 2 pm to 6 pm.
The warm-up event will mobilize the youth in Sao Paulo, Belem, Belo Horizonte, Montes Claros, Sao Luis, Campinas and Piracicaba.
Each city will draft a document, named "Letter from the Youth", and record a video with testimonies and a summary of the activities of the day.
The outcomes will be presented at the 8th World Water Forum and will also help consolidate an online publication about the youth supporting the United Nations Sustainable Development Goal 6: ensure availability and sustainable management of water and sanitation for all.
The event is an independent movement of several organizations and associations to connect the youth with the water management universe, encourage reflections about what should be prioritized, and promote a stronger and more unified perspective from the youth about water-related topics.
The youth intends to bring together their voices to promote a significant representation at the 8th World Water Forum and show their leadership potential; how they are connected to the development of strategies, innovations and solutions that protect the human right to water and sanitation.
"Active contribution from the youth is a challenge, particularly for vulnerable groups. Many young people have never heard about the Forum, others don't know there is a whole parallel universe for water management. A lot of them don't have financial conditions to attend and take part in the debates," states Tatiana Silva, representative of the Americas Youth Delegates of the World Water Council.
The event puts Brazil in the map of an international initiative of the World Water Council that mobilizes the youth in countries such as Mexico, India, Peru, Colombia, the United States, Taiwan, Japan, Uganda, Cameroon, and many others.
The "warm-up meeting" is organized by the following youth leadership organizations: Love Tucunduba (Ame o Tucunduba), Engageworld (Engajamundo), Engineers Without Borders (Engenheiros Sem Fronteiras) (Brazil, Belo Horizonte/MG, Campinas/SP, Joinville/SC, Montes Claros/MG, Rio de Janeiro/RJ), Scouts (Escoteiros), SL.UMS (FA.VELA), JPS – Young Professionals of Sanitation, Sustainable Development Solutions Network - Youth (SDSN-Youth), Water Youth Network, Youth Delegates Program (World Water Council).
The "warm-up meeting" takes place on Saturday, March 3, from 2 pm to 6 pm.
The cities participating are:
1 Sao Paulo (SP) - Place: School of Public Health of the University of Sao Paulo. Av Dr Arnaldo, 715. Metrô Clínicas
2 Campinas (SP) - Place: Auditorium of the Devry Metrocamp College, Rua Sales de Oliveira, 1661, Vila industrial
3 Piracicaba (SP) - Place: Laboratory of Education and Environmental Policy of the Luiz Queiroz Agriculture Superior School of the University of São Paulo (ESALQ/USP), Department of Forest Science - LCF. Avenida Pádua Dias, 11
4 Belem (PA) – Auditorium of Our Lady of Lourdes Virgin Mary Chapel - Av. Gov. José Malcher, between Av. Generalíssimo and Tv. Dom Romualdo de Seixas
5 Sao Luis (MA) - Place: Pitágoras College – Turu Campus | Av. São Luís Rei da França, 32, Turu
6 Belo Horizonte (MG) - Place: Youth Reference Center - Rua Guaicurus, 50 – Centro
7 Montes Claros (MG) - Place: Avenida Norival Guilherme Vieira, 70 – Ibituruna
Stay tuned for the updates of the event. Registrations are free and can be done through the Sympla system.
Schedule of Activities
2:00 pm | Opening session: overview of the "warm-up meeting", its goals and relations with the 8th World Water Forum and other water management initiatives.
2:15 pm | Raising awareness and debate: which are the main sanitation and water challenges in their region?
3:00 pm | Breakout session: the young people determine what they understand as local and regional priorities for water and sanitation, based on the main themes of the 8th World Water Forum: Governance, Sharing, Capacity, Climate, People, Development, Finance, Ecosystems, and Urban.
4:30 pm | Collective draft of the "Letter from the Youth": the groups present the outcomes of their activities and work together to draft a document that will gather the main issues raised and possible solutions.
6:00 pm | Closing