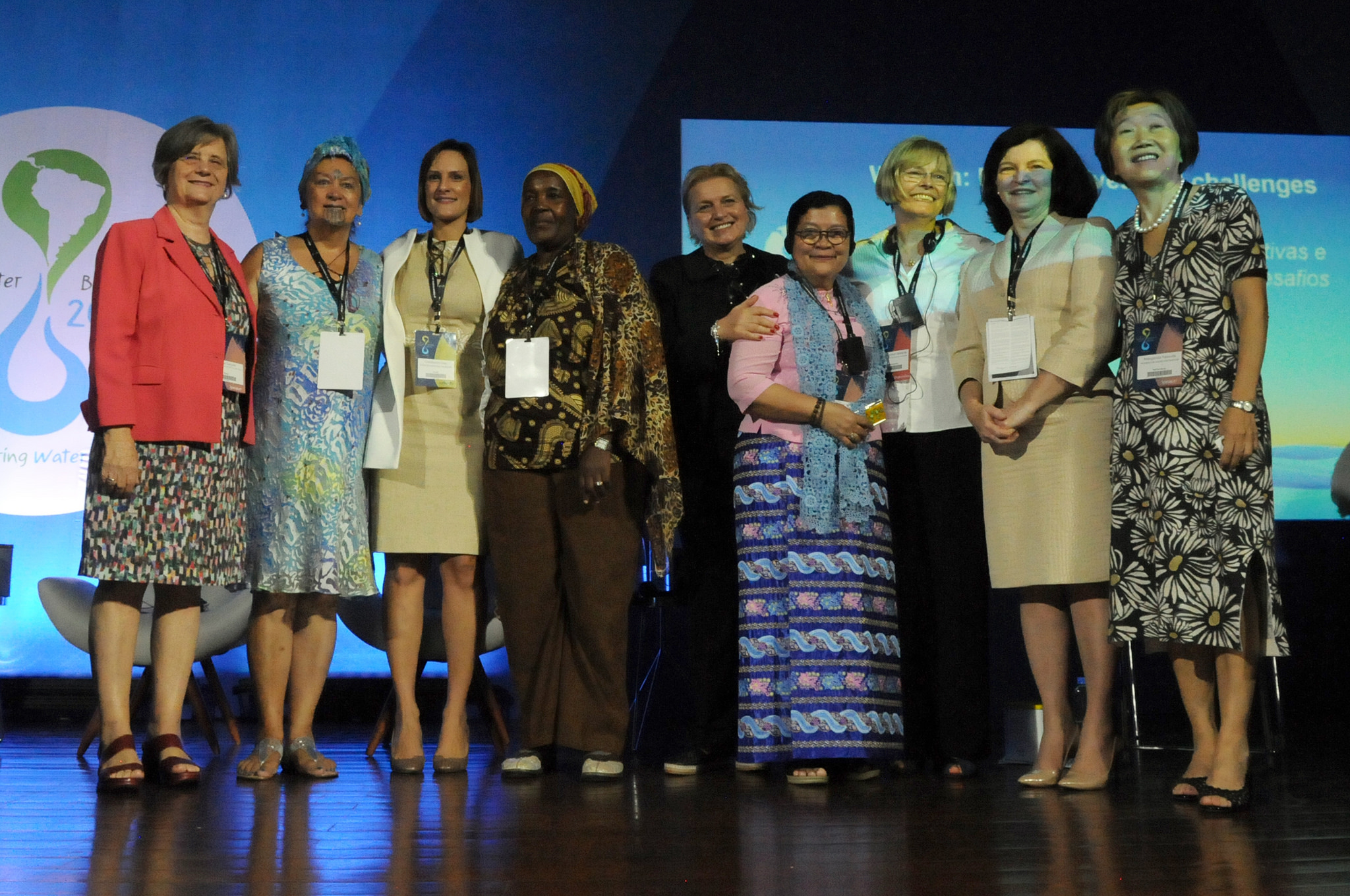 The debate between water and gender was evidenced this Thursday morning (22), in the session that dealt with the prospects and the challenges faced by women in search of equality in the management of water resources.
The discussions took into account major international agreements, such as principle 3 of the Rio /Dublin Declaration, which highlights the female protagonism necessary in the provision, management and protection of water. This role is also evidenced in Agenda 21, with women being regarded as one of the nine segments of society identified as having distinct and complementary functions regarding the sustainable and equitable use, as well as the management of water resources.
The panelists' speeches placed, as one of the greatest challenges, women's participation in decision-making bodies. According to them, this must be achieved through the empowerment and education that is essential for them to understand that role and seek their rights.
The Attorney General of the Republic, Raquel Dodge, made an overview of women's struggle for their rights and pointed out that, today, in addition to all that was conquered the past few years, it is equality that is still sought for. "And this is the point in which we arrived at the 8th World Water Forum, in which women have a very specific claim, which is to participate in the way water resources of our countries are managed," she indicated.
Asha Abdulrahm, from the Soroptimist International (Kenya), pointed out that there are opportunities for women and they know what to do. "We have to change our mindset to achieve goals 5 (gender equality) and 6 (water and sanitation), but we have to get to goal 4 (quality education), because without education we will not be able to reach our goals," said when speaking of the Sustainable Development Goals.
In Arzu Ozyol's, from the Business Professional Women International (BPW), point of view, in Turkey, women should be accepted as agents of change formally and informally for water governance both in the local and international scope. "We have the hability to accelerate changes in the water sector and preserving our needs," she pointed out.
The Director-President of the Brazilian Water Agency (ANA), Christianne Dias, commented on the importance of women's role in water management. "I have that responsibility and I'm glad to be the spokesperson for many women," she said, when talking about women in local decision-making.
Also in the session were Brazilian sociologist Rosana Garjuli, the representative of the TeMattahiappo Indigenous Research Organization (New Zealand), the representative of Myanmar, Khin Ni Ni Thein. The panel was coordinated by the Vice President of the Women for Water Partnership Margarida Yassuda and moderated by Alice Bouman-Denter (Netherlands), Member of the Committee of the Citizen's Forum.