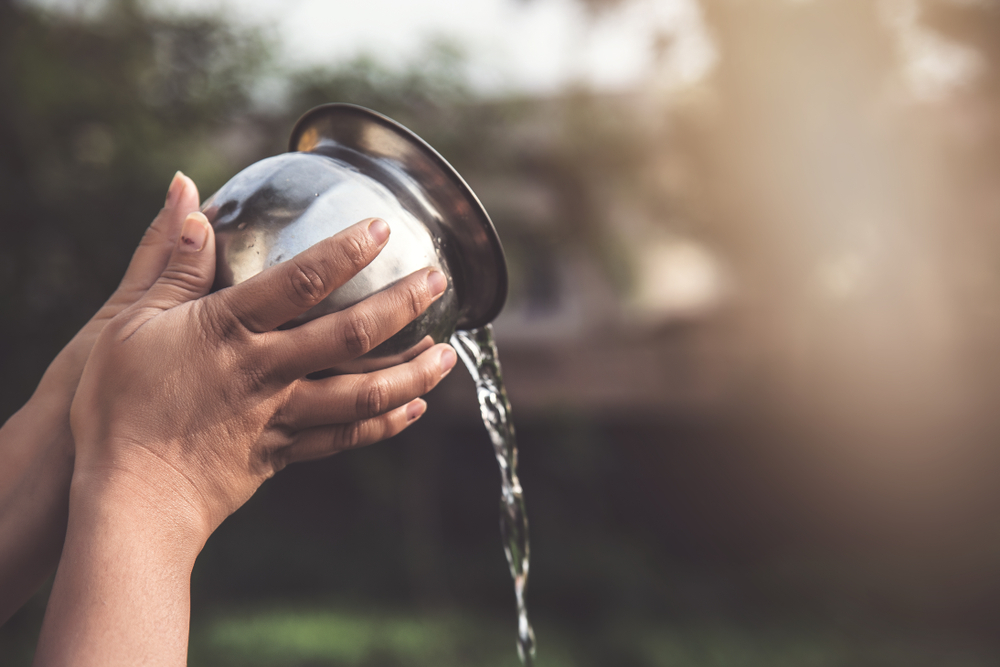 Water is present in every form of life, but only human communities, according to the cultural characteristics, and locations, display diversity in the way they feel and perceive its presence and indispensability. Be it in the religious, spiritual, political or even economic perception, the fact is that water is always present in everyday life. Representatives of different nations, countries and peoples have shared part of their world view with regards to water, in the session titled "Cultures of sharing and the rights of nature", held in the afternoon on the 21st of March, at the Ulysses Guimarães Convention Center, which hosts the 8th World Water Forum.
Japan and Timor-Leste
Residents of the japanese town of Ono, according to the vice-mayor Yosuke Kon, raise about US$ 100 thousand per year to send to Timor-Leste. The goal? Help in the construction of the structure of water cathment in that country. This history illustrates the tradition of collective cooperation that moves the program "Gratitude for Water", in which various partners, in addition to Japan, form a platform of mutual help.
India
The reality of water in India is marked by non-uniform availability due to the geography and climatic stations throughout the year. Dr. M. N. Bandyopadyay, director of the Haldia Institute of Technology presented a program that is being implemented to interconnect rivers, in order to share water for the whole territory. From the same country, Dr. R. C. Bhattacherjee, from the Institute of Sustainable Development and Research in India, spoke about the importance of preserving the rivers of the Himalayas, as their waters are shared with other countries, such as China, Pakistan, Afghanistan and Nepal, for example.
Native Peoples
The harmonious relationship between human beings and water is possible and is also present in many different cultures, as shown by Juliana Faber, from the Inkiri Community, in Piracanga, state of Bahia, Brazil, and by Mona Polaca, native american from Arizona. In different ways, the inhabitants of both places take care of water because they feel like they are part of it. "My mother always said that I am from the clan of the waters, so everything that is in the water is my relative," said Polaca. The natives of New Zealand also feel they are a part of the water, which motivated a litigation so that they could go back to having, officially, the ancient connection with the river. "I am the river and the river is me," says Māori PhD researcher Rawiri Tinirau, summarizing the thinking of his people.
Publication
Complementing the testimonials and shared experiences, Sandra de Vries, of the Netherlands National IHP-HWRP Committee, explained how the Dutch institution aims to help communities in search of solutions related to water issues, with a guide, which brings successful local initiatives from countries such as Kenya and Vietnam.