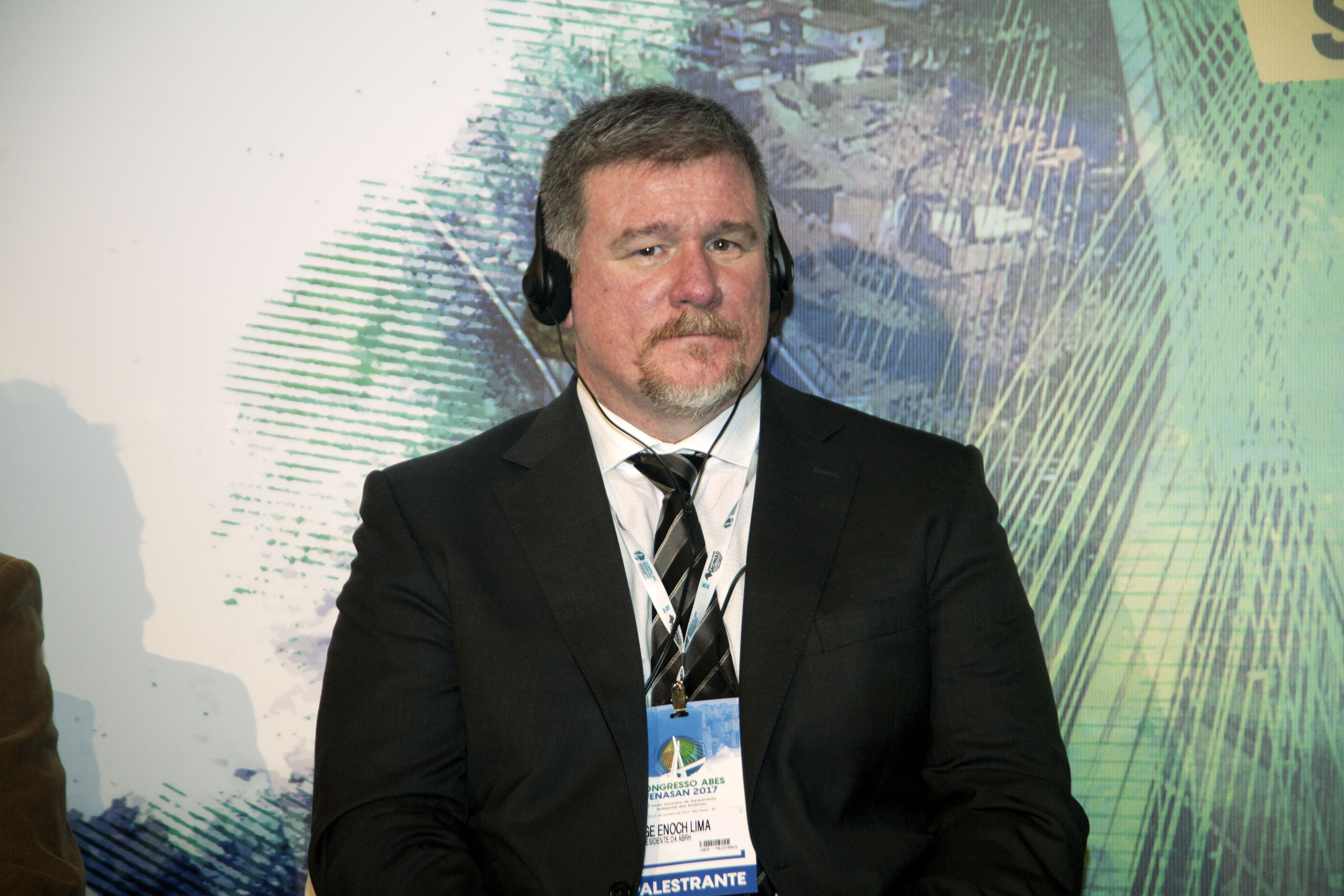 For Jorge Werneck, vice-chair of the 8th Forum's Thematic Process Commission and deputy head of research at Embrapa Cerrado, losses in the country's sanitation sector are still very high. About 30% to 40% of treated water is lost within the system.
According to the researcher, the situation is not very different in the agricultural sector. There is a lot of room to implement management systems and improve information for correct water use.
"We have a historical culture of abundance, but I believe that things have improved a little in the past few years, especially because of these [climate] issues. But we still have a lot to improve. If we see the average of losses in the sanitation sector, it is still high," states Werneck.
According to him, economic instruments are a valid management manner, but it's necessary to think of ways to not punish the poor due to the values of water charges.
On the other hand, he says he has seen many projects where water used to be free of charge for poor communities or those removed because of dams, but the indiscriminate use was ceased due to harms caused to land salinization and erosion.
"We really need to face this as a human right, but at the same time, we need to create mechanisms for rational water use," the researcher emphasizes.
Jorge Werneck gave an interview to CBN news on November 19 and spoke about the relation between water and climate, the theme of discussions at COP23.
According to Werneck, the historical research series has shown an atypical climate behavior in the world. "When we have these shorter periods of rain, years with rainfall below the average, we have to start worrying. Models have presented uncertainties about the future and we need to be prepared for that," he says.
Based on everything that has been discussed at the Conference, according to the researcher, the consensus is that we need to find alternatives that may mitigate the risks and increase the resilience to withstand more adverse climatic periods, both from the infrastructure and civil perspective, as well as for the preservation of ecosystems.
Jorge Werneck reminded that all these themes will be part of the discussions at the 8th World Water Forum, in Brasília. He invited everyone to take part in the event.

Click here to listen to the interview in Portuguese.