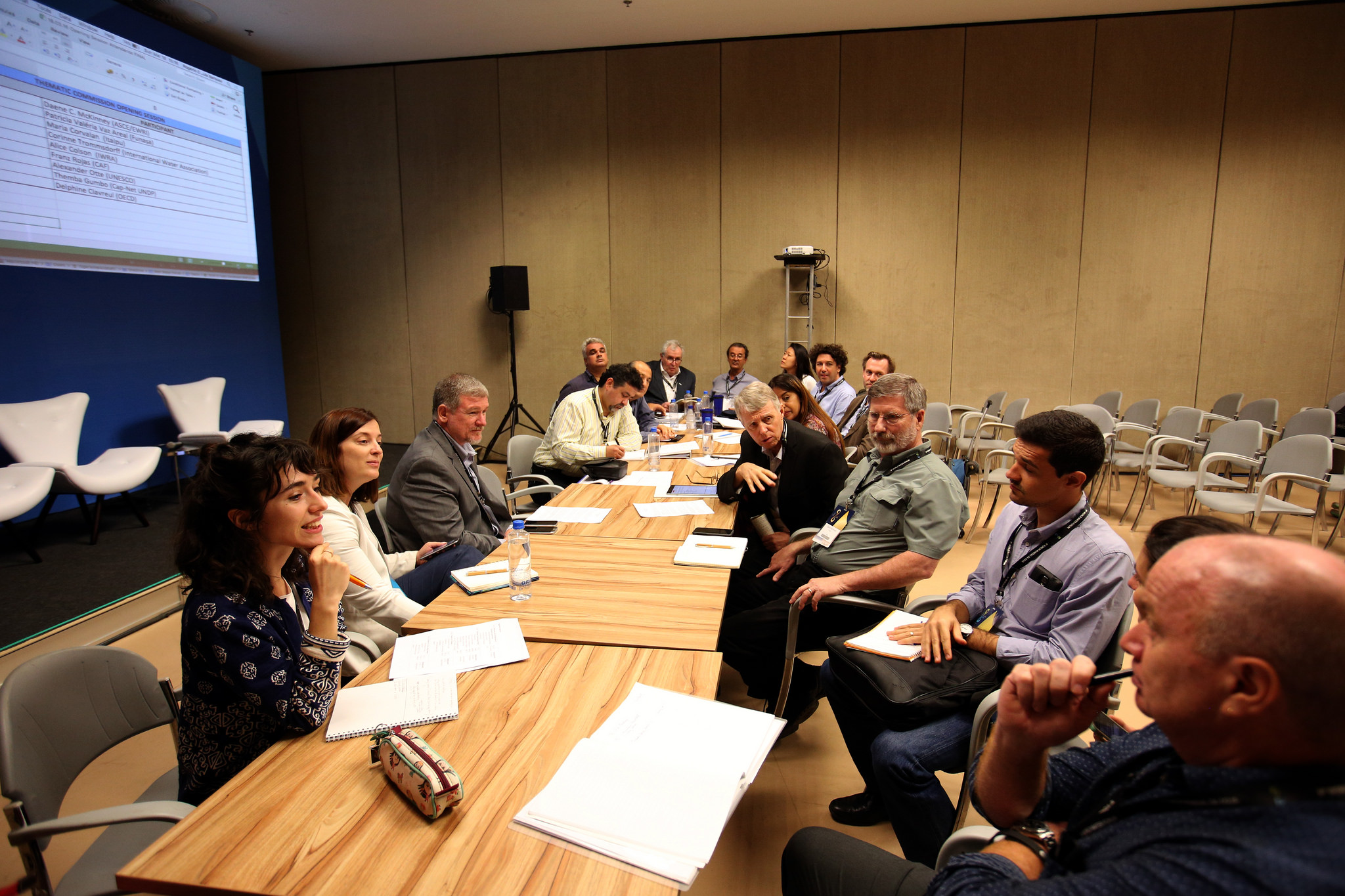 About 25 representatives from the Thematic Process got together this Sunday (18), at Ulysses Guimarães Convention Center in Brasilia, to discuss a work agenda at the 8th World Water Forum. This was the first day of debates of the largest meeting about water on the planet.
The meeting defined the subjects of special sessions of the Forum that will bring the results of the discussions of the nine themes that are part of the Thematic Process: ecosystems, people, urban rivers, capacity building, financing, development, governance, sharing, and climate. The nine special sessions will be held on March 22, from 2pm to 6pm.
The meeting was restricted to members of the Thematic Process Committee, and the coordinators of the nine themes. The meeting was not open to the public.
Chek out the full sessions program of the 8th World Water Forum.