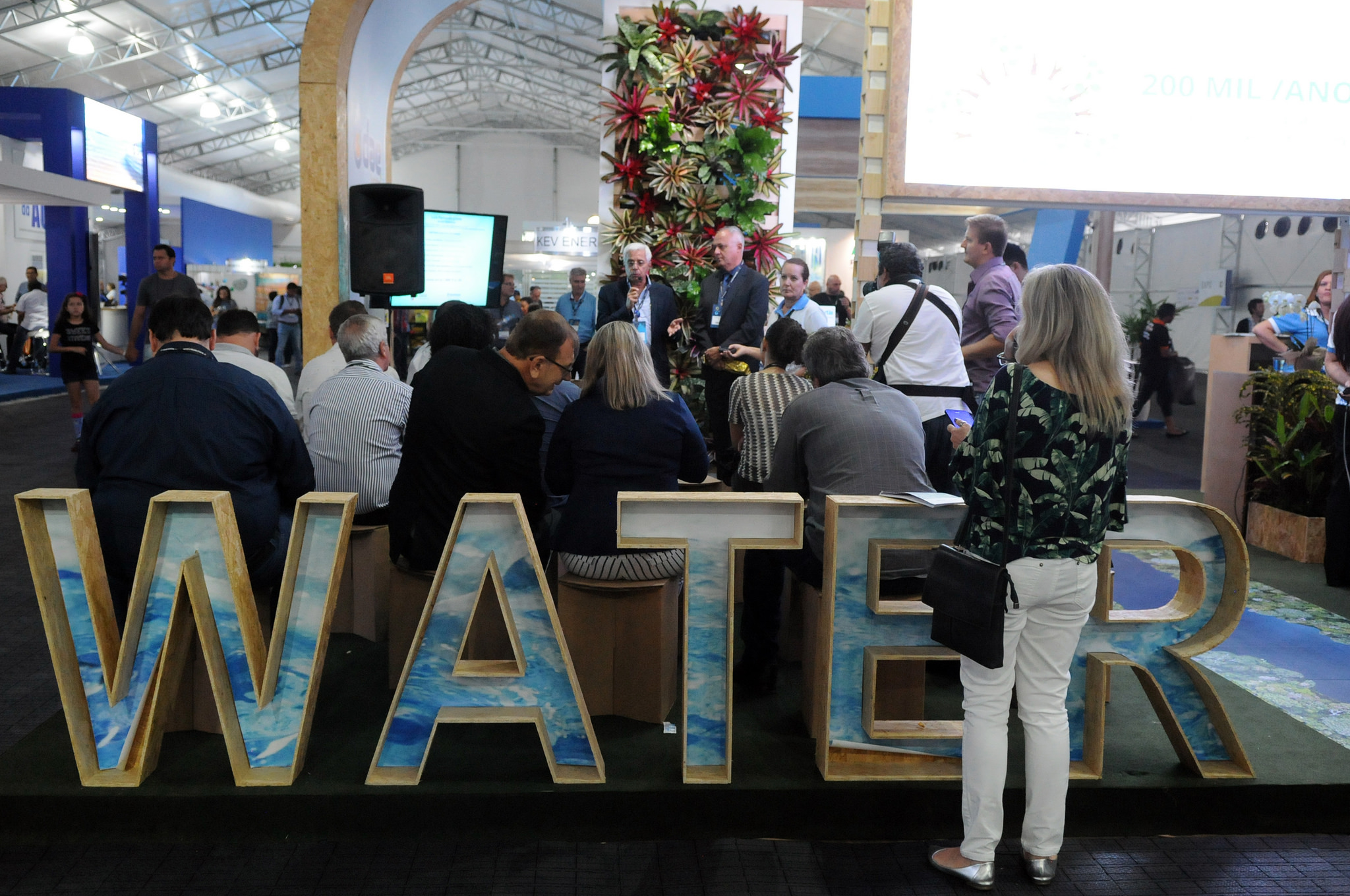 The 8th World Water Forum is coming to an end. On the last day of the event, at the Citizen Village, the Committee of the Citizen Process (Lupércio Ziroldo, Iman Abd El Al, Taciana Helm, Mathilde Saada, Modaelli Dar, Alice Dentener, Nidal Salim and Asthma Bachikh) will make the assessment of the results achieved with the process starting at 04:30 pm.
During the afternoon, the results of the "Your Voice" platform will be presented and the Citizen Process' team will show the issues raised during the organization of the 8th World Water Forum, as well as the legacy hat will remain.
During the morning, the Conversation Circles, also held at the Arena of the Citizen Village, offered dialogues on various topics. Starting with the "water and health" conversation circle, at 9:00 am, where participants met the cycle of water supply from the catchment all the way to their taps at home, to reflect on the importance of water quality for health, linking the diseases to poor water quality.
In 2016, the UN declared that water and sanitation are human rights, which are often violated. This was the theme of the "Water as a human right" conversation circle that took place at 11:00 am. Following that was the "Molecular structure of water and cutting-edge discoveries of science" circle, that brought an overview about the scientific discoveries on the molecular structure of water and the advancement of knowledge for our relationship with this element in everyday life. At the end of the panel, the protocol of intention for the creation of the International Panel on Water Structure (IPWS) was signed.
Citizen Village's program ends at 9:00 pm. Workshops, meditation, music, cinema and various activities are all part of it.
*Colaborator: Mathilda Saada