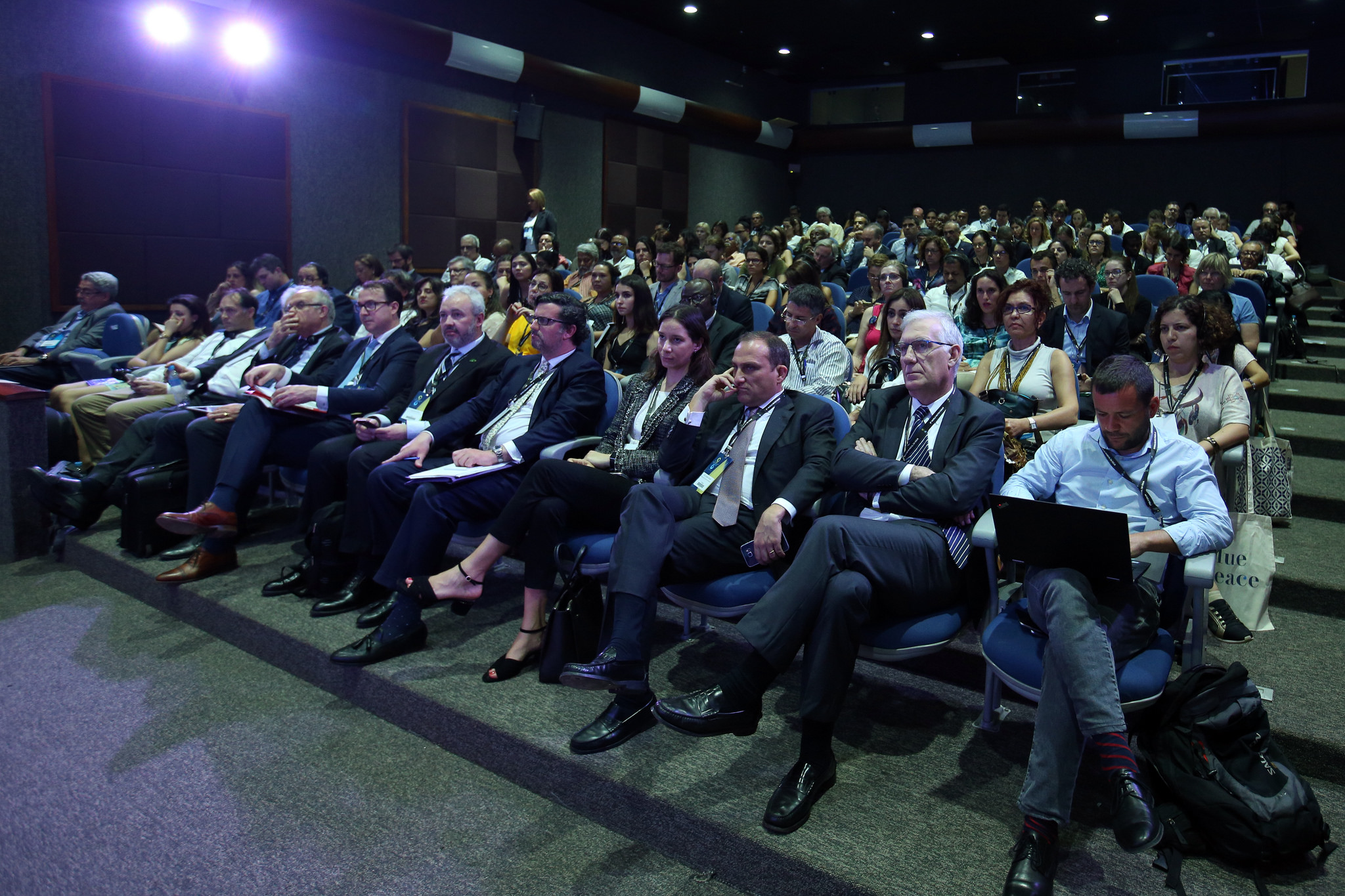 The 8th World Water Forum brought as a panel theme a phenomenon that has become global: migration. The goal of the panel "Water and Migration" was to show the current scenario in which all countries are affected in some way by this issue – as the country of origin, transit or destination, or due to the economic, social and political implications of the phenomenon. The relationship between water and migration was addressed this Monday (19), in Brasilia, at the biggest event on water resources, which takes place for the first time in the southern hemisphere, to show that it is of mutual aggravation.
"In terms of survival, water is the first necessity in life. The numbers show scarcity very clearly, for only 2.5% of the all water in the world is freshwater. About 70% of that number is in the form of ice or snow. Thus only 0.7% of what is left is suitable for human consumption, but is located in deep or atmospheric level," declared the Secretary of State for Foreign Affairs and Development of Portugal, Teresa Ribeiro. "These numbers are important for geopolitical issues, because 90% of the world's population must necessarily share the available water resources. And that generates a conflict," she added.
The debate highlighted that often the lack of access to water is a driving factor for migration, but that can also be a factor that can breakdown the phenomenon. The session showed the relationship between water and the global migratory movements, in addition to identifying the causes of water-related migration in different regions of the world and the role of migration as a strategy for adaptation to climate change.
To the Minister of National Integration, Helder Barbalho, the relationship between water and migration is not so evident in Brazil. However, he stressed the issue of water access. At the time, Barbalho remembered the transposition of the São Francisco River, which is completing a year and has already served 1 million people in the states of Pernambuco and Paraíba. The Ministry of Integration predicts the benefit will still reach 11 million citizens.
The following participated in the panel:
Helder Barbalho, Brazil's National Integration Minister; Suleiman Hussein Adamu, Federal Minister of Water Resources of Nigeria; Charafat Afilal, Secretary of State responsible for water in the Ministry of Equipment, Transportation, Logistics and Water of Morocco; María García Rodriguez, Secretary of State for the environment of the Ministry of Agriculture and Fisheries, Food and Environment of Spain; Teresa Ribeiro, Secretary of State for Foreign Affairs and Development of Portugal; Erik Solheim, Executive Director of UN Environment; Oyun Sanjaasuren, Chair of the Global Water Partnership; professor Ahmet Saatci, President of the Turkish Institute of Water; Elizabeth Marquez, representative of the UN Agency for Refugees (UNHCR) in Brazil; and Eduardo Mansur, Director of Division of Land and Water at FAO.