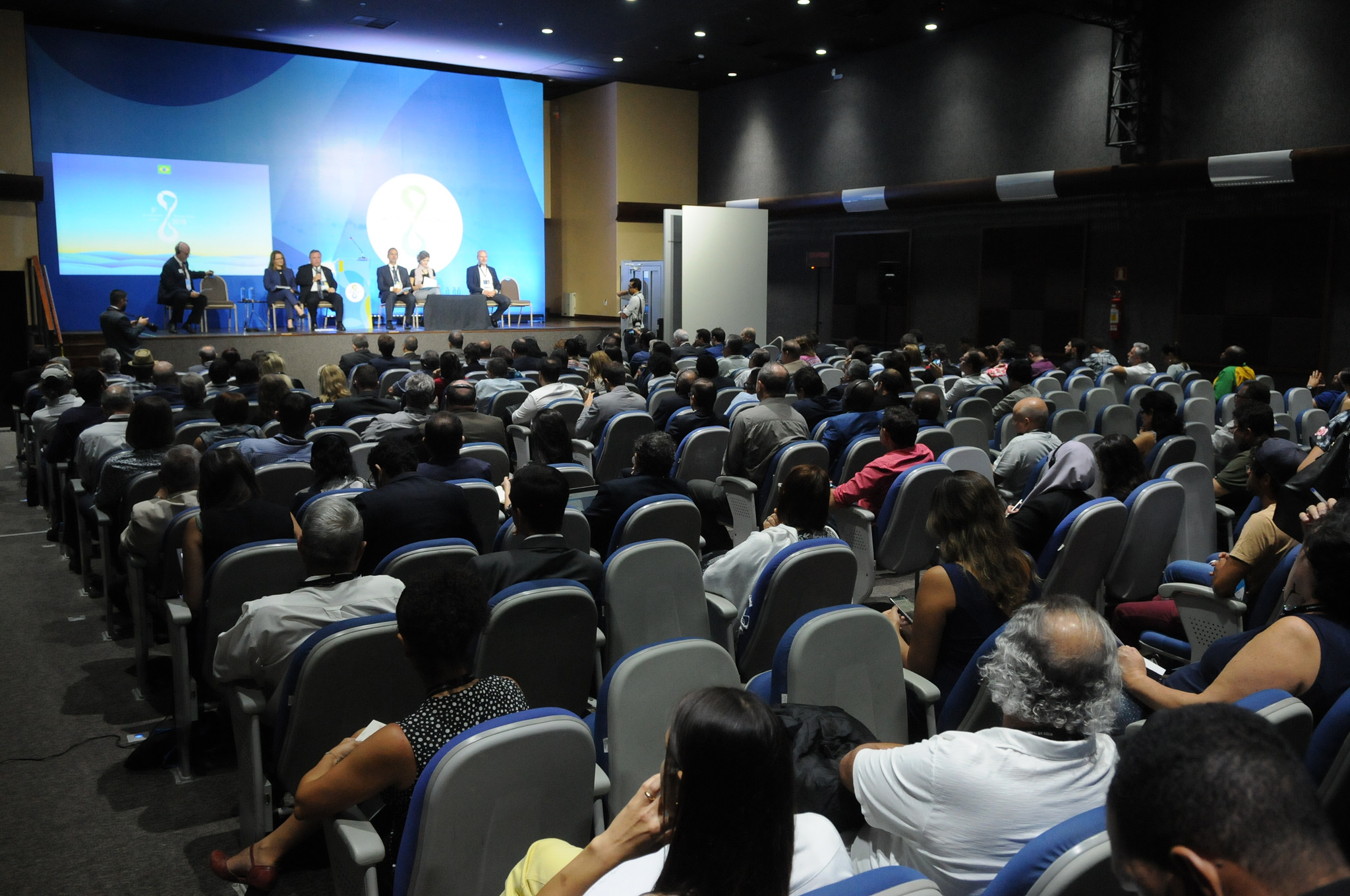 Water for agriculture and food production was one of the panels this Tuesday morning (20), at the 8th World Water Forum held at the Ulysses Guimarães Convention Center in Brasilia. Discussions focused on technologies to increase productivity in agriculture, efficient use of water in agricultural and food production, and conflict resolution among water users (urban, industrial, ecology, agriculture).
Christopher Neale, director of the World Institute for Water for Food at the University of Nebraska in the United States, was responsible for the panel. "Agriculture is for giving jobs and food to humans. If we do not take good care of it, we will reap the evil in the future. The lack of water or its poor quality is the biggest issue. We have to solve this", he pointed out
The importance of the event and the correct practice of irrigation was reminded by Spain's Minister of Food and Environment, Isabel Garcia Tejerina. "It is a great honor for me. This subject is increasingly important on the global agenda. Our resources are more limited than ever and we need to invest more money. Irrigation in Europe is concentrated in the south, but due to weather conditions it needs to be expanded to the rest, "she said.
"Spain has the largest irrigated area in the European Union. Irrigation is extremely important. We must eradicate hunger and poverty, while the climate conditions are getting in the way. It is hard work, but we are very concentrated and focused. We want zero hunger and responsible agriculture", reckoned Tejerina.
The president of the Brazilian Agricultural Research Corporation (Embrapa), Maurício Antônio Lopes, agreed with the Spanish representative. "Brazil is good in the nexus of water, technology and food, but we are here to further improve. We will search for even more technology to evolve increasingly. It's very good to hear the minister of Spain".