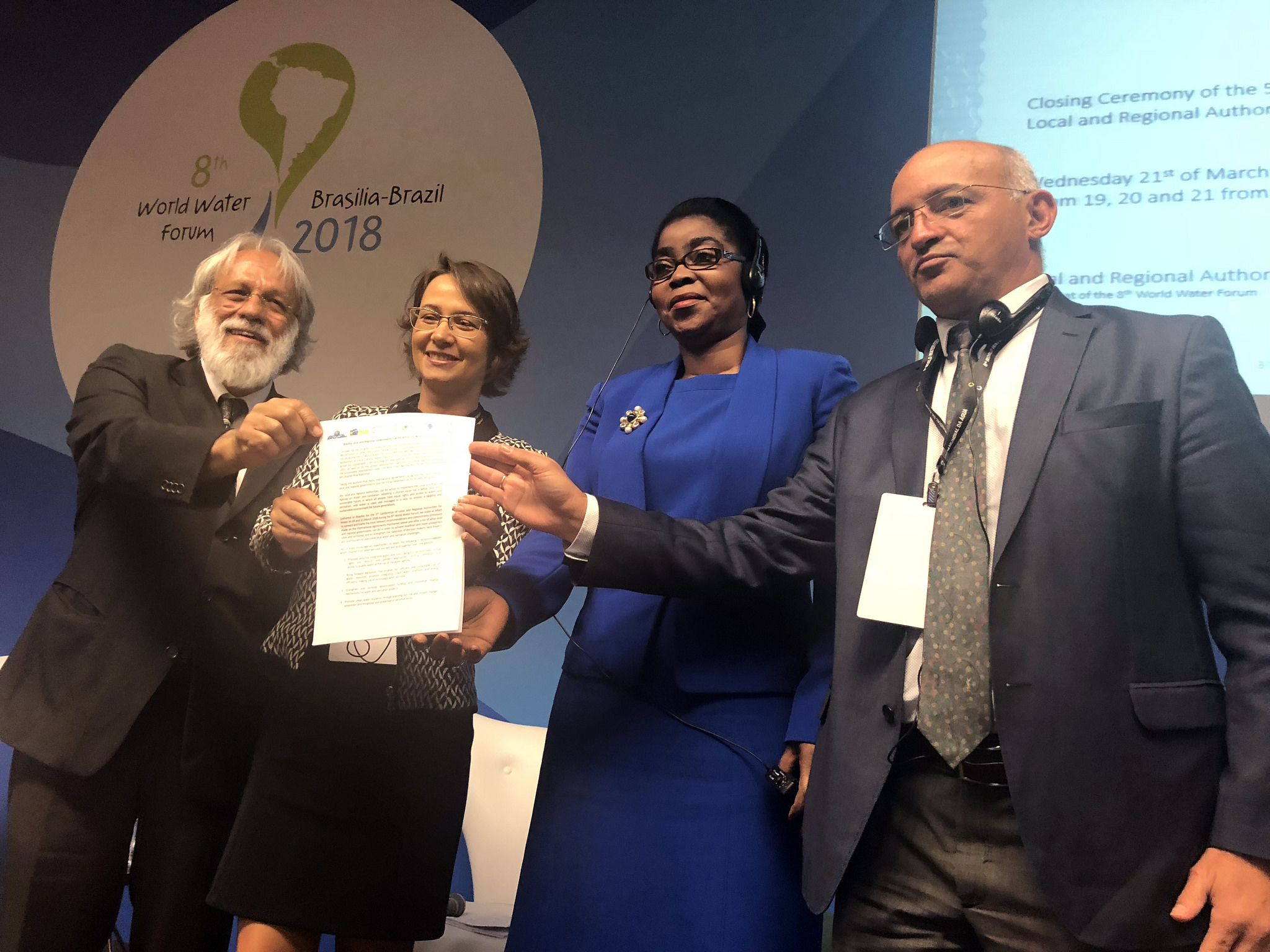 Local and regional authorities gathered on the morning of Wednesday (21), in Ulysses Guimarães Convention Center in Brasilia, and released a "Call for Action of Local and Regional Governments on Water and Sanitation in Brasilia". The document is the result of discussions that occurred at the 5th Conference of Local and Regional Authorities for Water, held on March 20 and 21, during the 8th World Water Forum.
In the closing panel, the mayor of São Bento do Una, a city in the countryside of the state of Pernambuco (Brazil), stressed that the water issue has to be a priority and be on the agenda of the municipalities.
For mayor of Libreville, capital of Gabon, Rose Christiane Ossouka Raponda, the conference enabled us to understand that local and regional authorities are the bearers of solutions to the community and, therefore, should employ efforts to put into practice what has been discussed and recommended in the call for action. "We discussed solutions so that the populations that voted us to be their local leaders have guaranteed the right to water," said Raponda.
The alternative, and solution to have a planned, well-executed and effective management is to involve the population, according to Jair Souto, Mayor of Manaquiri, a municipality of the state of Amazonas (Brazil). "We, as the public officials, are the ones who have to guide and respond to society with efficiency and use public resources with order," said Souto.
Paulo Salles, President and CEO of the Regulatory Agency for Water, Energy and Basic Sanitation of the Federal District (Adasa), participated in the closing of the conference and congratulated the work: "it's a very important document, let's make it move ahead and present the good results in Dakar (where the 9th World Water Forum will be hosted)," said Salles, who is co-chairman of the Organizing Committee of the 8th Forum.