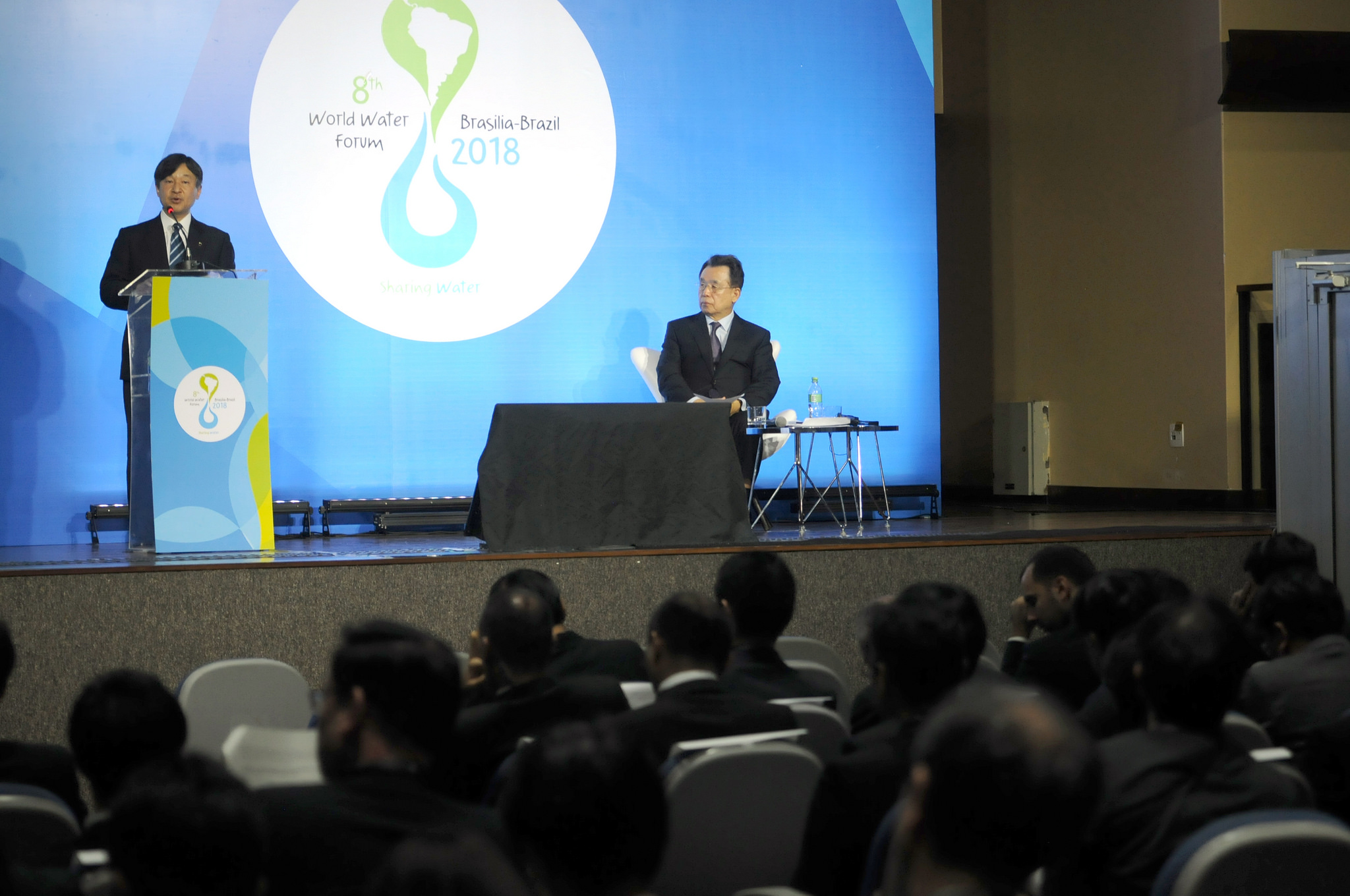 Political leaders participated in the afternoon of this Monday (19), in the High-Level Panel on Water Level and Natural Disasters During the Panel, countries such as Hungary, Japan and Myanmar shared experiences in relation to this subject, in addition to giving recommendations in order to move forward in combating water related disasters.
In summary, the recommendations were: the need for a greater international coordination on issues related to water resources; make more financial resources available to the area, as there's a need to double the investment on water policies; in addition to the development of education, science and technology to create knowledge on the topic.
The president of Hungary, János Áder, highlighted that climate change goes hand in hand with hydrological cycle change and that the costs of natural disasters have increased dramatically in relation to the 1990's. "National governments should not go for a low budget when making investments in infrastructure. Prevention is always cheaper," he said.
For the crown prince of Japan, Naruhito, the international community should unite to counter-attack threats that are occurring on a global scale. Furthermore, he cited the Agenda 2030 and the Sustainable Development Goals that are guiding the actions and stressed that "the goals will only be achieved if the relation between cause and effect between water and other sectors are fully understood".
The minister of Natural Resources and Conservation of the Environment of Myanmar, Ohn Win, signaled that water security is heavily impacted by climate change and, therefore, the Agenda 2030 should promote a shift by integrating players from various sectors. "Floods and heavy rainfall have been associated with large epidemics of water-related diseases," said Win when talking about another problem caused by natural disasters.
The main objective of the Panel was to translate global agreements on policy commitments and concrete actions, with a special focus on issues such as strengthening financing and investment for disaster risk reduction related to water and to the promotion of science and technology.