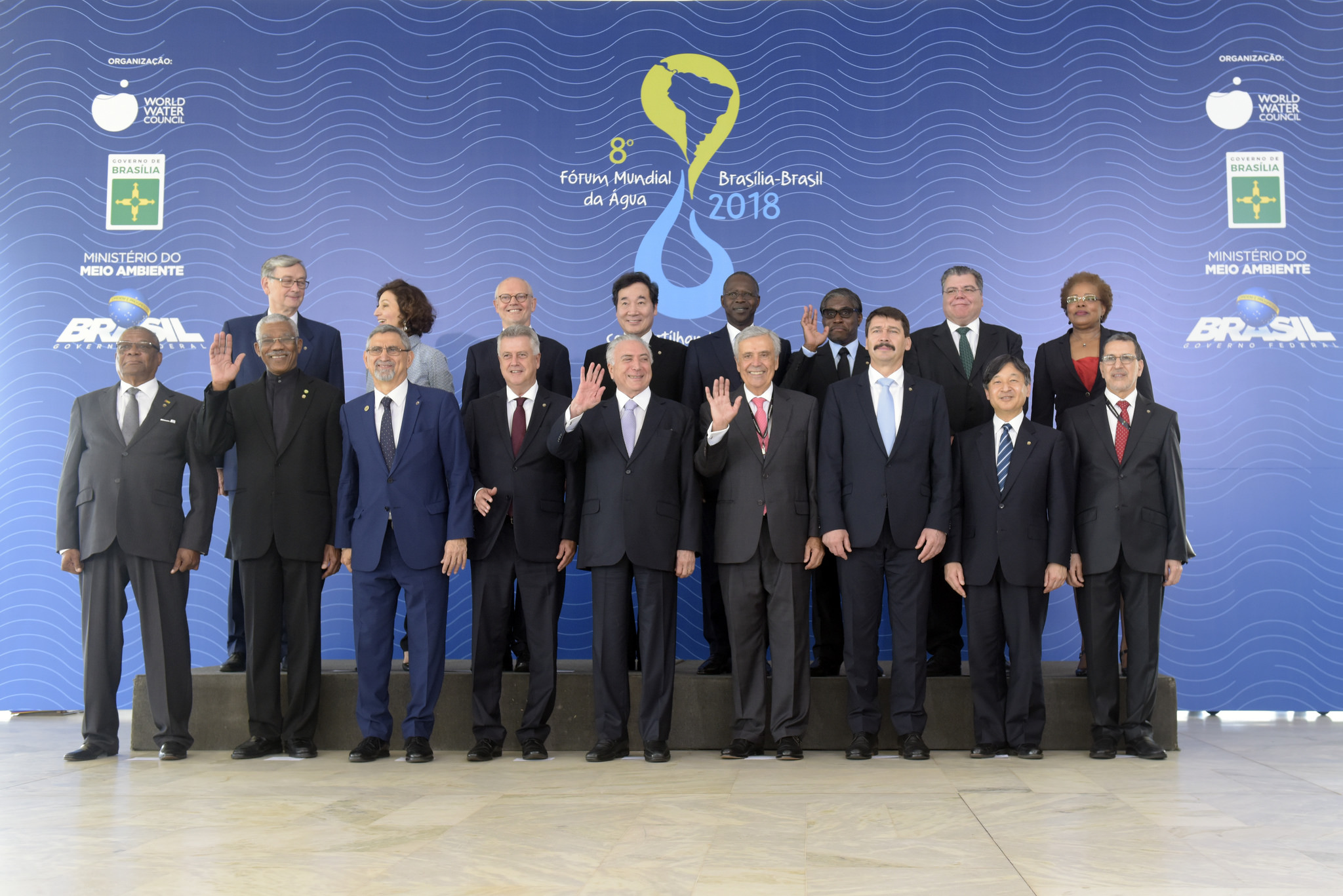 Different discourses of representatives, heads of State and authorities connected with international bodies have drawn the attention to, in the opening of the 8th World Water Forum, the relationship between the lack of access to water, and problems such as hunger and regional conflicts.
In his speech, the director-general of Unesco, Audrey Azoulay, reiterated the UN commitment to working with small developing countries to protect their groundwater.
She recalled that 90% of the world's population depend on transboundary water. "We will work for the sustainable management of water and for peace to be sustained," said the director, referring to the risk of conflict in the world as a result of water scarcity.
"We need to ensure improved water quality and mitigate problems such as flooding. We must work with nature, not against nature," added Unesco's director-general.
Scarcity and the risk of conflict
The prime minister of the Principality of Monaco, Serge Telle, also expressed concern about the risk that shortages result in regional disagreements and the death of millions of people around the world.
"The scarcity of resources nurish conflicts in a world that uses thousands of gallons of water for the production of consumer goods. It is an ecological necessity to reduce, day after day, the use of our drinking water supply" said Telle.
He added that the lack of safe drinking water "is a factor of underdevelopment and inequality among men", and that the scarcity of water result in "millions of deaths" each year. The crisis in the world, according to him, ends up "sacrificing the future in the name of the present".
"Water turns abstract dangers into reality. We can see this in images of floods, waters unfit for consumption, which spread diseases and lead populations to move. Water also shows the solution to these problems, by mastering water and sanitation," added Serge Telle.
Representing the country that will host the 9th World Water Forum, the Minister of Foreign Affairs of Senegal, Sidiki Kaba, stated that universal access to water "is a matter of social justice", and that one can not consider this resource as being inexhaustible.