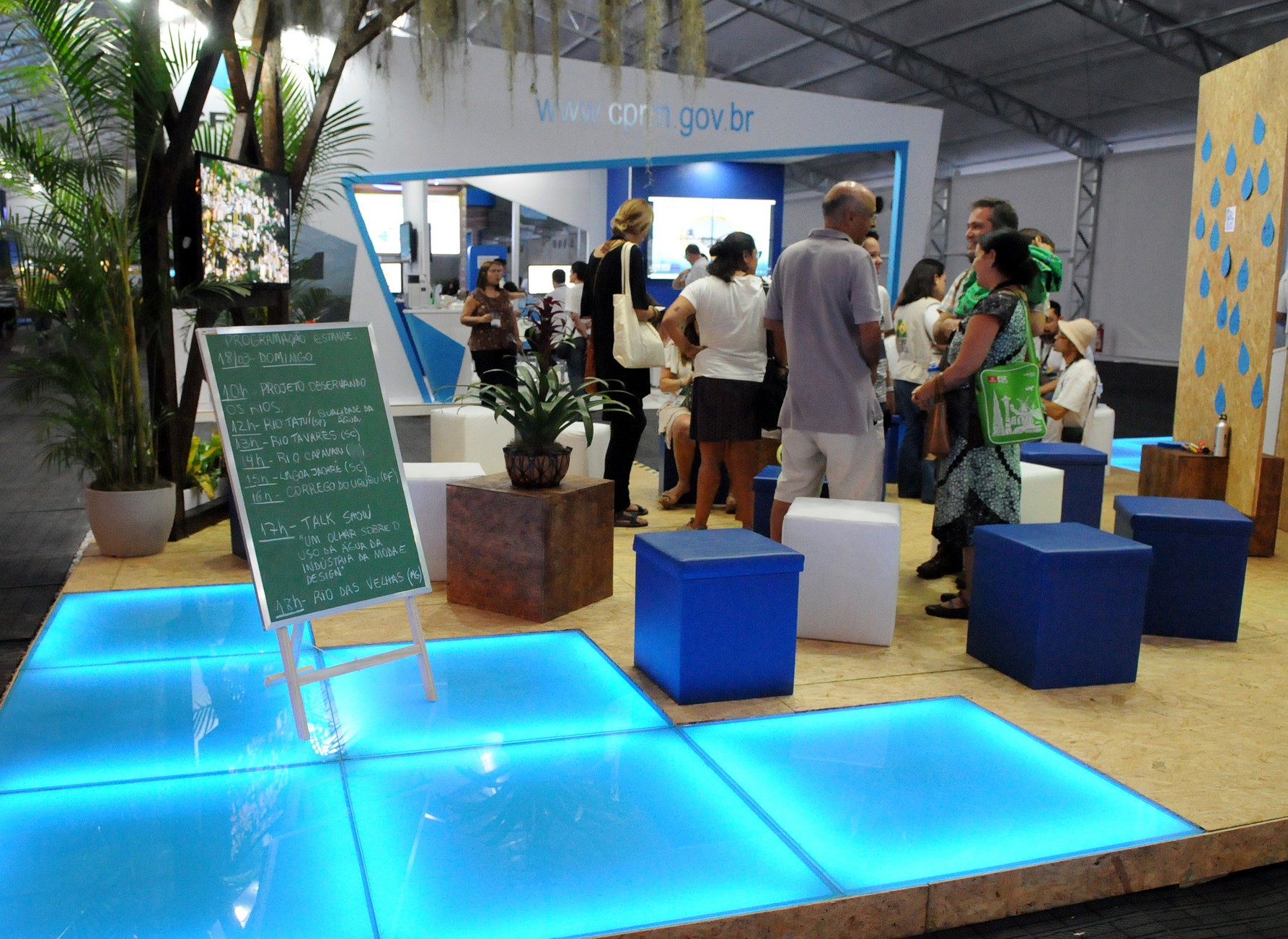 Authorities and organisers of the 8th World Water Forum were present at the opening of the event's Fair , held this Saturday (March 17). In the morning, the group visited the space mounted to the side of the Village Citizen, in the external area of the Stadium National Mané Garrincha, in Brasília. The space is free, open to the public and will be open every day of the event from 9am to 9pm.
At the Fair, the institutions present what they do in favor of water. It is a showcase for products, services and solutions between companies, consumers, public organizations, society, and those interested in the subject.
The space has 39 exhibitors spread across an area of about 2,500 m2. The Fair, plus the Citizen Village and the Expo, occupy a total covered area of 36,000m2 at Mane Garricha. "This space makes the Forum one of the three largest covered events ever held in this country," says the director of Operations of the 8th World Water Forum, Rodrigo Cordeiro.
The Expo will be officially opened this Sunday (March 18th), at 4pm. It is a place for countries and organizations to showcase products and services to other companies, governments, countries, states, municipalities, and universities. The access is exclusive to participants paying for the event.
Economic impact
Still according to Cordeiro, the event will generate an economic impact of approximately R$ 100 million to Brasilia, with the generation of eight thousand jobs, 2.5 thousand directly and 5.5 thousand indirectly.
"By bringing together diverse players and giving voice to every one, the Forum becomes a 'Forum for all', bringing a plurality of ideas, representations, and democratic exchanges for the sake of better water use," says the director of Operations of the 8th Forum.