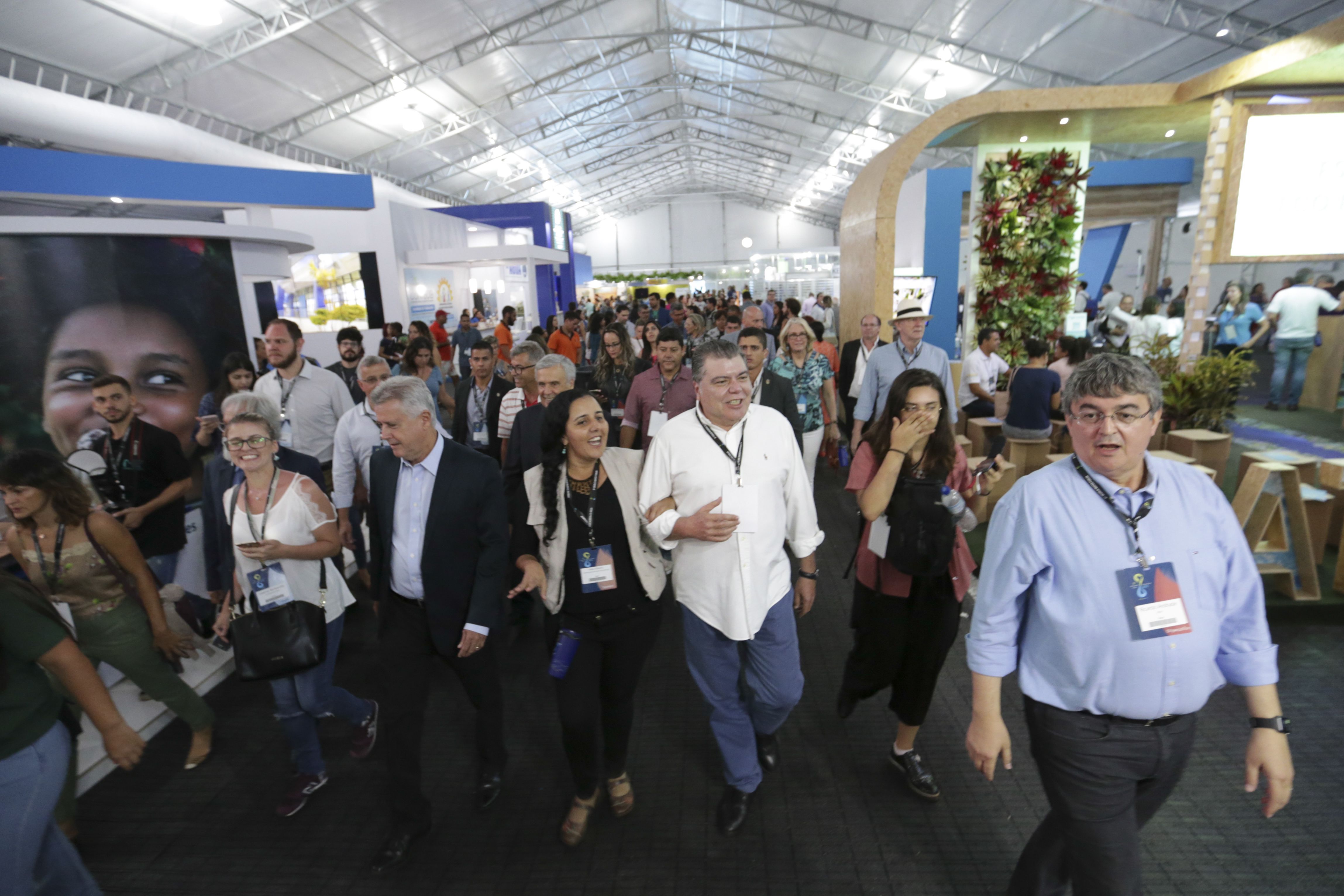 The 8th World Water Forum's Expo was opened this Sunday in a ceremony with Brazilian authorities and leaders of the World Council of Water.
With an area of 5300 m², the venue hosts national pavilions, booths, research institutions and universities, government organizations, associations and companies.
The closing part of the opening ceremony of the opening had the presence of the of the Brazilan Minister of Environment, José Sarney Filho, and the governor of the Federal District, Rodrigo Rollemberg.
It was also attended by the co-chair of the Organizing Committee of the 8th World Water Forum, Paul Salles, executive director of the 8th World Water Forum, Ricardo Andrade, Venilton Tadini, executive president of the Brazilian Association of Infrastructure and Base Industries (Abdib) and a member of the 8th Forum's National Organizing Committee.
"The Expo is a space in which we have the opportunity to get to know the most advanced things countries are doing in respect to water management," said Rollemberg.
In this space, there are 19 countries in national pavilions. Senegal, the country that will host the next World Water Forum, in 2021, is one of the highlights.
When referring to the 8th World Water Forum, Minister Sarney Filho said he was hopeful that the event, which he called "very timely", provides to Brazil, "clues, elements and outputs so that we can move forward in combating the water crisis, caused by the changing climate".
The minister mentioned as an example of imbalance, the drought in the Northeast, the water crisis of the southeast, which took place four years ago, and the rationing of water that Brasilia is currently experiencing.
To the side of the Expo there is the Fair of the 8th World Water Forum. Together, they occupy an area of approximately 9000 m2.
The space is 500 metres away from the Ulysses Guimarães Convention Center, where the other activities of the 8th World Water Forum.