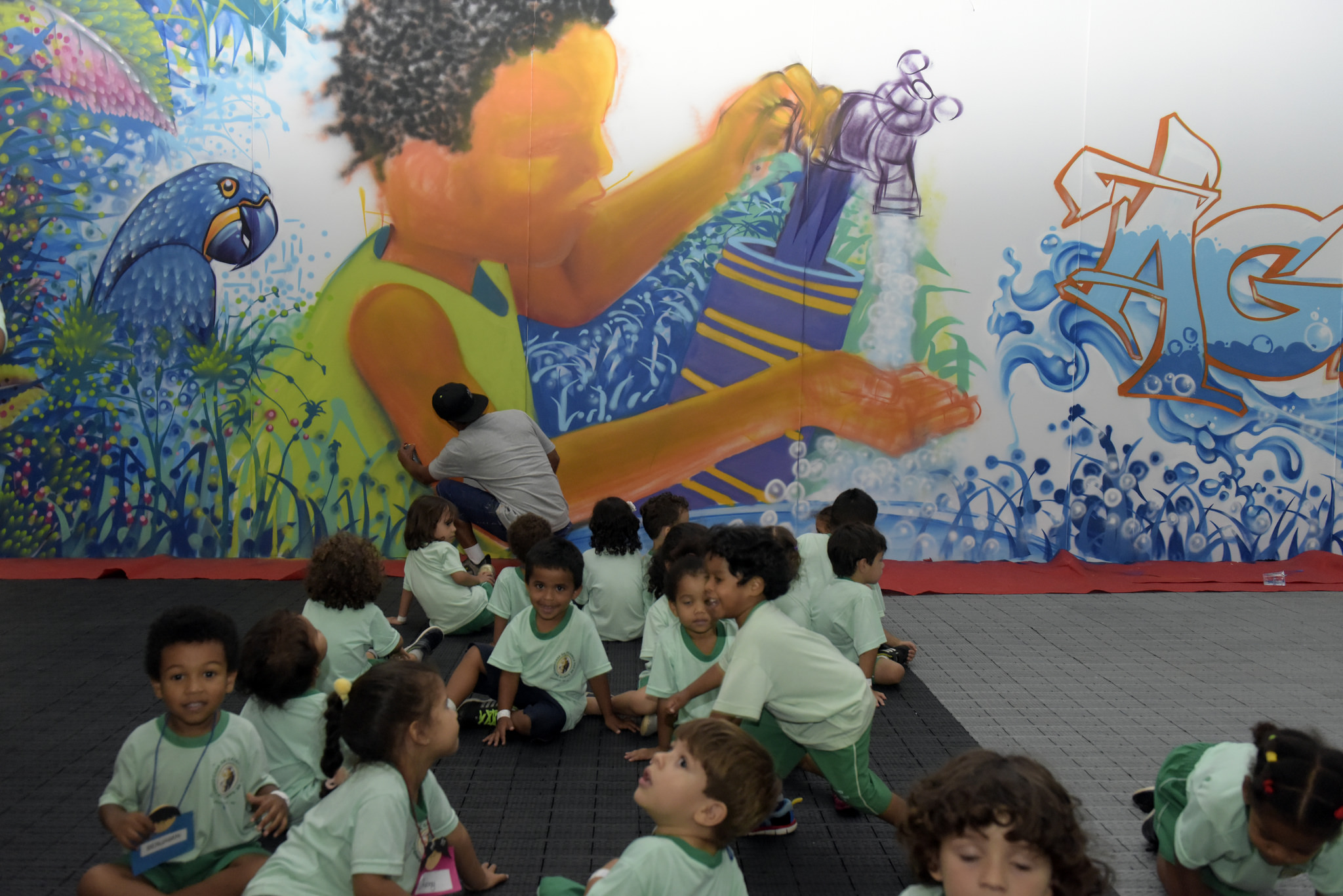 How much does it cost to realize sustainable financial actions in water and sanitation systems taking into account the context of the most vulnerable populations? This was the theme of the session "Water as a human right: Implementing sustainable financing and institutional tools and strategies", held this Tuesday morning (20) during the 8th World Water Forum in Brasilia.
In the panel, it was pointed out that, although access to clean and safe water and basic sanitation have been declared in 2010 as a fundamental right by the United Nations (UN), there are still local and global challenges for universal access.
According to the representative of the National Association of Municipal Sanitation Services (Assamae), Ana Carolina Figur, the universalization of these services in Brazil is still a challenge. "There are almost 35 million people without access to drinking water in the country," she pointed out.
In addition, Figur demonstrated the need to balance the financial sustainability of the systems with the protection of low-income populations. One of the instruments that Brazil has at its disposal is the social tariff, which, according to her, "is the benefit granted exclusively to low-income housing, when water is destined for domestic and hygienic use".
Johanna Sjodin of the SIWI (Stockholm International Water Institute) brought a global look at the issue and showed some successful examples. She cited Bosnia and Herzegovina, where the reduction of operational costs was used to improve the universalization of services.
The representative of the Arab Council for Water, Mahmoud Abu Zeid, pointed out that the Arab region is the one that suffers most with the most water shortages in the world. Combined with this lack of availability come issues such as political conflicts, refugees and the reconstruction of water infrastructure destroyed by wars, "which makes guaranteeing access to water and sanitation even more challenging."
Anupkamal Bishwakarma, representative of the Dalit Welfare Organization, from Nepal, spoke about the power relationships in his country and how this affects the right of access to water resources.
"In Nepal, water is unevenly distributed, and this is very much related to the caste system," he said, explaining that the Dalit, the manual workers considered untouchable, have difficulty accessing social benefits. "Water is life and is necessary for the continuity of beings, it is not a source of business," warned Bishwakarma.
The UN special rapporteur on human rights for drinking water and sanitation, Léo Heller, who moderated the session, argued that the "cost" of guaranteeing human rights involves changing behavior and vision. In addition, he stressed that the low-income population should not be denied access to water because of their inability to pay for it.