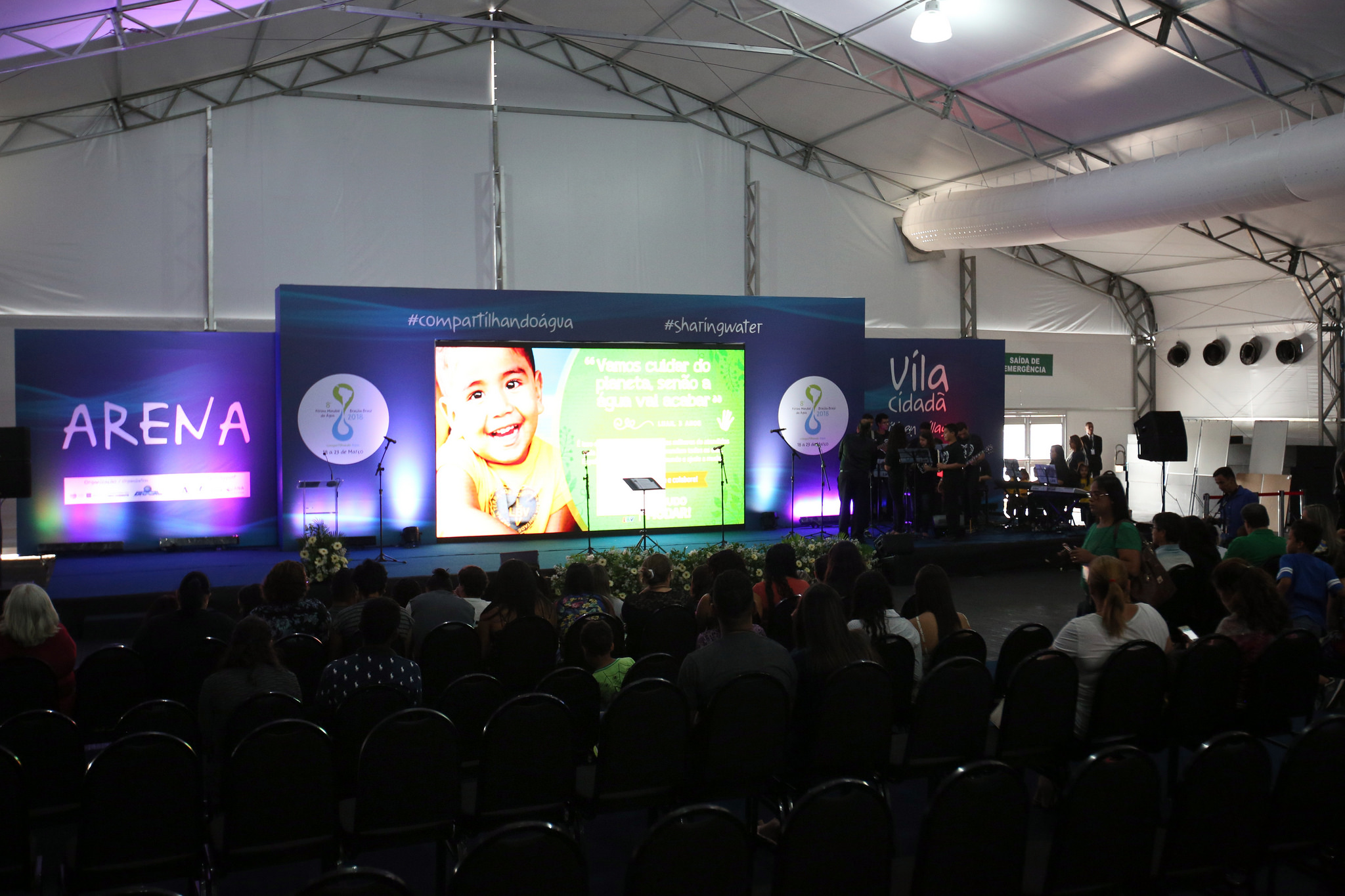 This Tuesday (20), the Citizen Forum discusses education and collective engagement in water issues. The day begins at the Convention Center, with the session "Education for citizenship and water: world experiences", starting at 9am. It intends to reflect about the importance of education for social engagement and political, strengthening of citizenship, based on SDG-6.
Also at the Convention Center, at 2:30pm, the session "Inclusive partnerships, multi-institutional and participatory governance" aims at showing how participatory management has generated positive results all over the world. It also intends to reflect on the participation of some civil society groups, such as women and indigenous communities, which is still incipient. With the proximity of the International Decade Of Water For Sustainable Development 2018-2028, the session proposes to make an assessment of the participatory governance of water.
The session "Civil Society and Social Capital", also at the Convention Center, aims to reflect on social ties and how governments can use them to reach the base of society and mobilize its social capital. session starts at 4:30pm.
The Citizen Forum has prepared several free activities, which take place in the Citizen Village, with a highlight to the Conversation Circle: "Education for a new water culture". From the experience of educators who work in different contexts, this Circle will discuss the role of education in challenges water issues, between 6:30pm and 8pm.
*Colaborator: Mathilde Saada