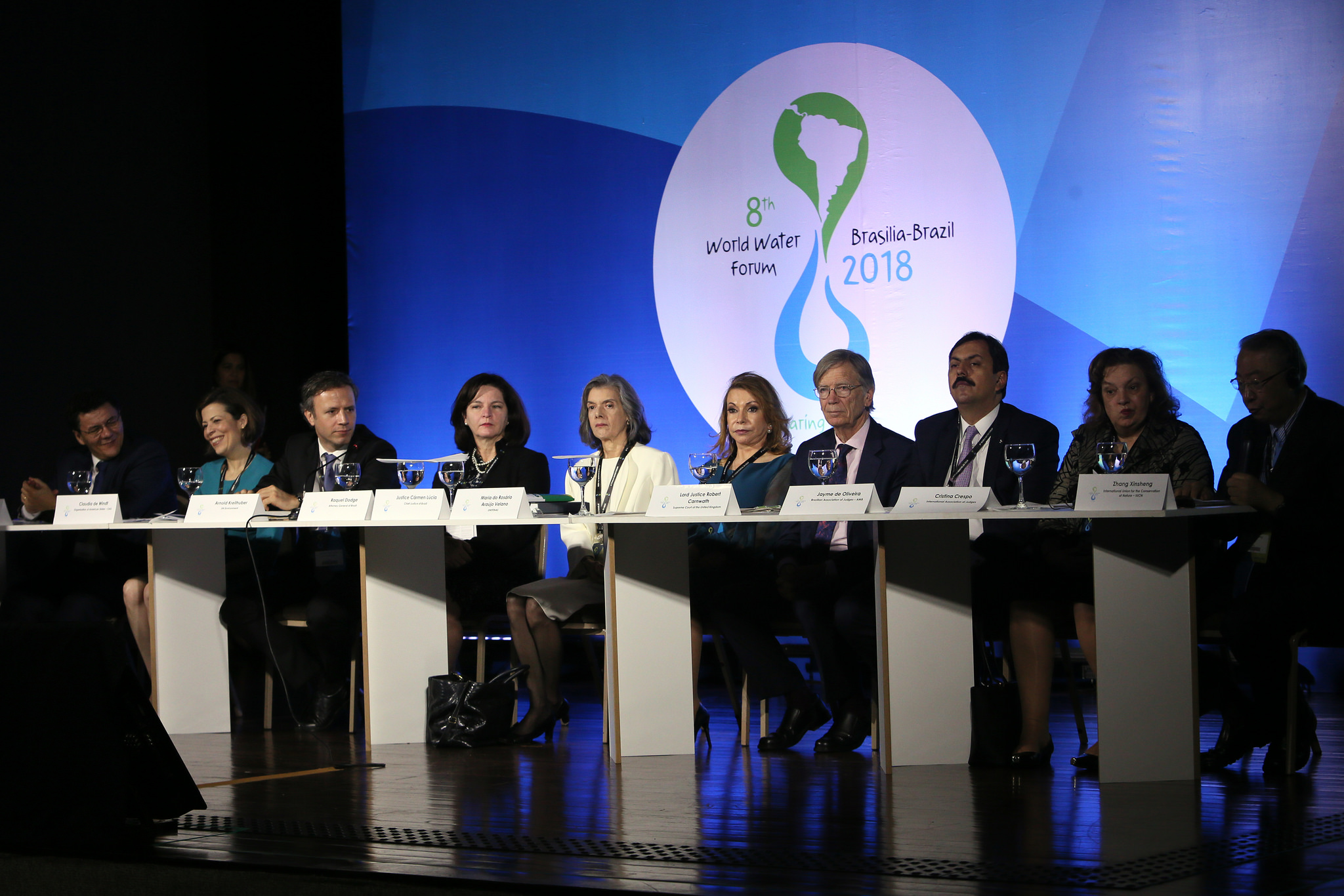 The Conference of Judges and Prosecutors has opened its activities in the 8th World Water Forum on Monday (19/03), in the auditorium Planalto do Centro at the Ulysses Guimarães Convention Center. The event was attended by the president of the Bazilian Supreme Court (STF), Carmen Lucia, and the Attorney General of the Republic, Raquel Dodge.
During the meeting, the perception that members of the Judiciary branch, justices from various countries are paying attention to the problem that lack of water care has been causing in the world was highlighted.
The Minister of the Superior Court of Justice (STJ), Herman Benjamin, coordinated the first panel of the event. He spoke of the importance of the discussions by the Judiciary in the World Water Forum. "The idea is to make an integration [in actions]. It is not something only for the environment expert, but rather all human beings, including us, who are in the legal system," she said.
The president of the Supreme Court and the National Justice Council (CNJ), Carmen Lucia emphasized the main theme of the event: water. "This forum serves to think both on how far we have evolved and what will be the our next goals. Another question that strikes me most positively is the amount of lawyers that were able to come and show engagement and interest in improving the world's environment as a whole."
Carmen Lucia also addressed other issues that the lack of water management can cause. "Many people die of hunger, including by not having clean drinking water in their region. It is not possible to conserve or even produce food due to the fact that water would not be in the best of conditions", she emphasized. "If we take good care of nature, it only brings us benefits," she added.
Rachel Dogde also spoke about water. "This subject is of paramount importance and should be part of the agenda of the Judiciary and the Public Prosecution Office. We have to reflect together so that this essential good for human life does not end. We have a thirst for Justice in Brazil," she said.