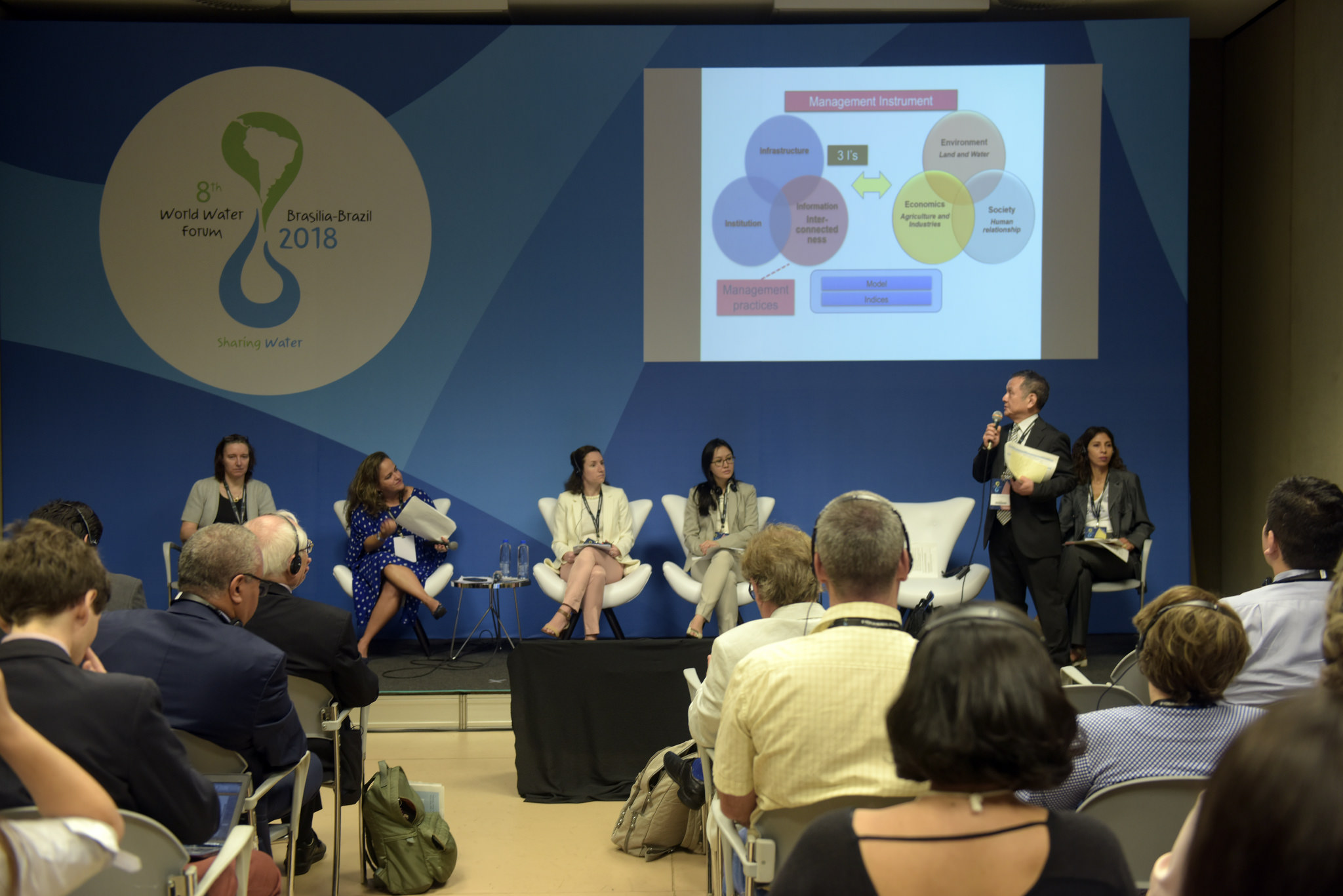 When it comes to water management, there are many players interested in participating in the process to develop feasibility studies and to seek innovative and efficient solutions for raising awareness on the rational use of the most vital element to humanity. This challenge was presented today (21), in the panel "Engaging everyone through a process geared to stakeholders" at the 8th World Forum of Water, which takes place until Friday (23), in Brasília (DF).
The session was moderated by researcher Daniela Nogueira, from the Sustainable Development Center of the University of Brasilia (UnB). For her, one of the greatest challenges of the process is to involve all stakeholders. "It is important to broaden the participation in the management of the water, however, the more players involved, the more difficult it is to reach a consensus or make a decision. Everyone's participation is needed, however, it is not simple. We are here looking for alternatives, solutions and proposals, to ensure that the participation is not just a speech," said the researcher.
The discussion attempted to respond to the main issues relating to the subject, as well as the advantages of the engagement of all in the management process, including of those most vulnerable, such as young people, the elderly, indigenous peoples and minorities. Each participant presented a project in which they work and presented their point of view in relation to the participation in water management processes. Among those engaged, a consensus was reached: to include agents to contribute efficiently in the process is time-consuming in the medium to the long term.
In addition to Daniela Nogueira, the panel "Engaging everyone through a process geared to stakeholders" was attended by Marianne Kjellén, senior advisor to the United Nations Program for Development (UNDP); professor Tsugihiro Watanabe, Chief Representative of the Coma Aqua - Water Cooperation Association, and Professor at Kyoto University; Kristel Malegue, Director of Advocacy and International Partnerships, Eau Vive Internationale; Asma El Kasmi, Office National de l'Electicité et de l'eau Potable (ONEE); and Elena Tsay, National Focal Point in Uzbekistan, Forum of Youth of Central Asia for Water.