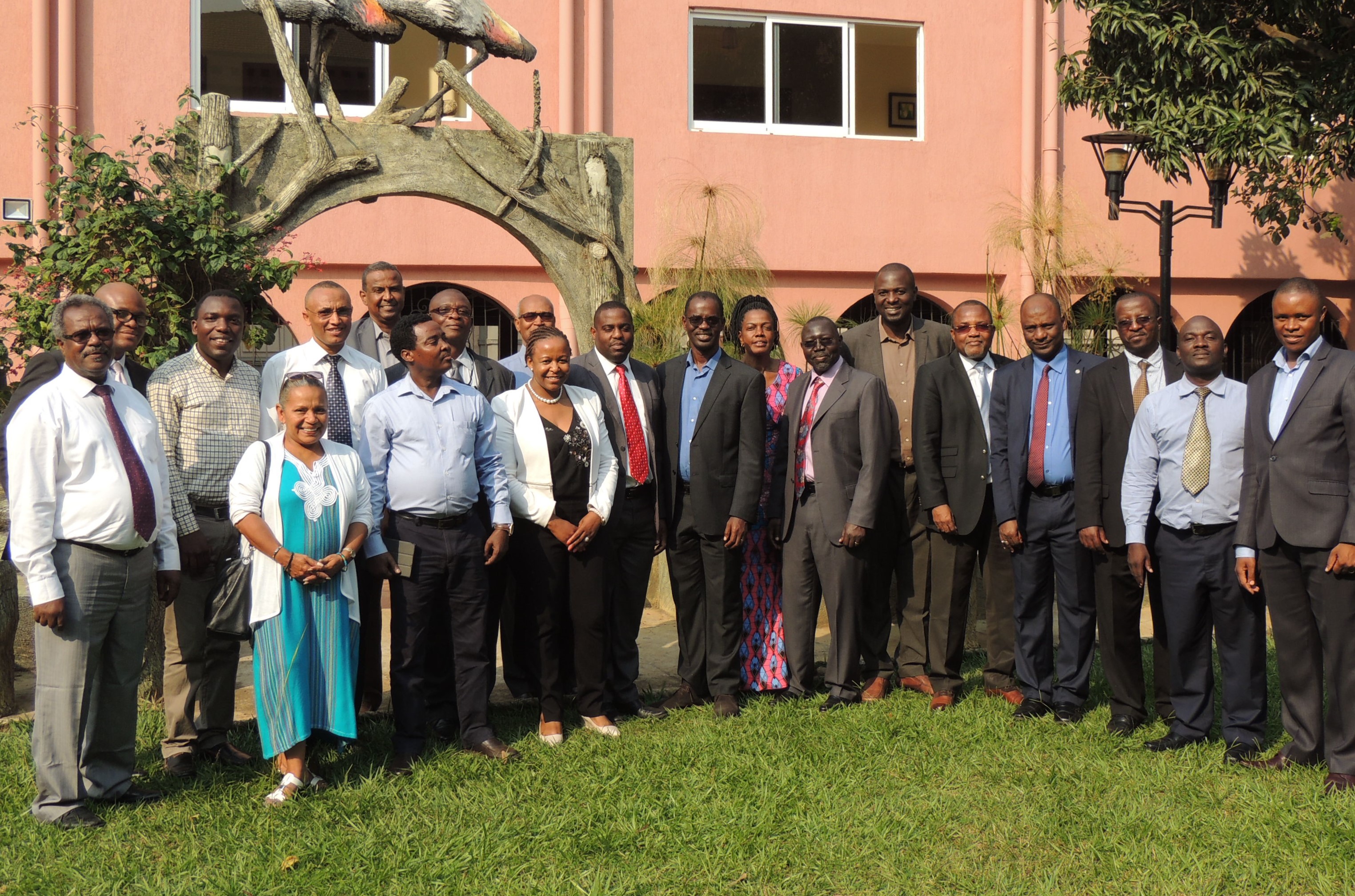 In preparation for the 8th World Water Forum, the African Ministerial Council on water are discussing issues of water security, ecosystem and climate change to make a report that will represent the regional position during the forum.
Osward M. Chanda, the Ag. director, water and sanitation department at the Africa Development Bank (AfDB), said politicians need to be sensitised so that when policy elements related to climate change, job creation for youth in the water sector, ecological systems and water development come up, the representatives are able to influence decisions.
"We want to ensure Africa's case is well-presented at a global forum," Chanda said.
He noted that the World Water Forum offers an opportunity to actively participate in global water discussions and ensure that Africa's perspective is adequately presented in global dialogue.
This was during the 8th World Water Forum Africa preparatory process - regional report validation and consultation workshop held in Entebbe on Friday. The forum is slated for March 18 to 23 this year in Brasilia, Brazil.
Chanda said there is a financing gap in Africa's water sector. The continent needs $14b to supply the water sector per annum. AfDB is currently injecting $3b to improve the water sector and sanitation on the continent.
"It is not only about finance, but also sound technical support in gathering case studies," Chanda said.
The 10-year strategy for 2013-2022 focuses on supporting Africa to achieve quality growth that is transformative, inclusive and sustainable to support the transition to green growth.
He added that massive investments in integrated water development and management are central to sustainable water, food and energy security for green and inclusive growth.
Ahmed K Eldaw, the regional co-ordinator of Global Water Partnership Eastern Africa, said there are key issues the region needs to focus on such as the impact of climate change and water security, ecosystem and other issues related to people.
*Souce: News Vision, Uganda.