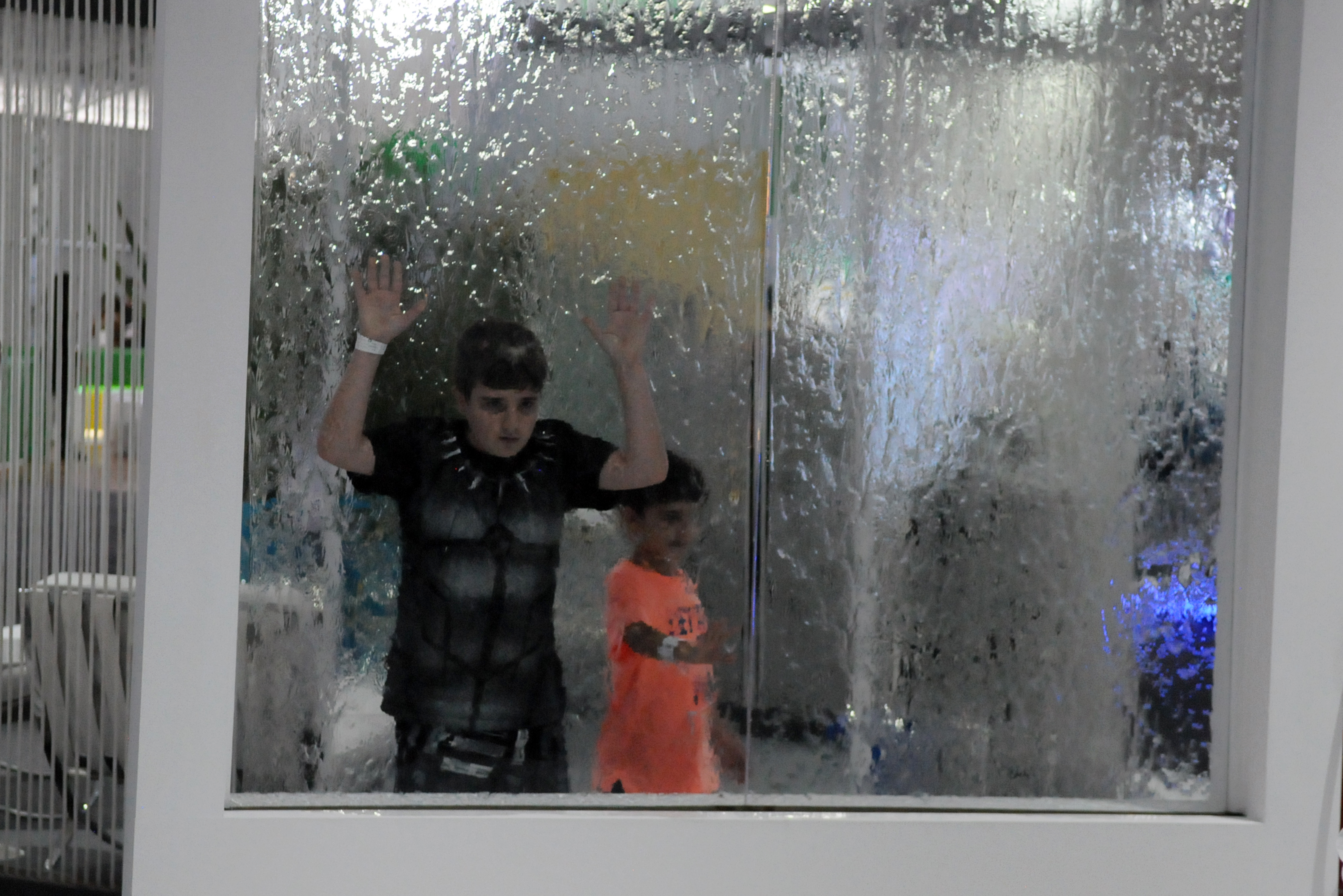 More than ten thousand people, an audience consisting basically of children and families, visited and interacted with the facilities of the Citizen Village - a free space at the 8th World Water Forum open to the population.
The environment was designed so that the public could participate in activities that are interactive and fun, able to provoke reflection and the building of dialogues geared to the best water use.
It is the first time that the World Water Forum offers this experience, with a focus on citizens. And the children were visibly the majority of the audience and by far the most engaged part of the audience.
Divina Maria de Jesus visited the Village as the person responsible for a group of children of the organization São Sebastião Social Works, in Brasilândia. "Everything is beautiful, starting with the entrance," he said.
To Divina, the Citizen Village is an opportunity for children to learn something they can apply in their daily lives. "We live where the springs of Aguas do Descoberto. We need to learn hoe to take care of them."
The Village also pleased foreign visitors. A feature that caught the attention of the thai Nuanlaor was the sustainable footprint of the event. "Everything in here is related to the preservation of the planet", she said.
On vacation in Brazil, the five year old Portuguese Leonardo Vieira, was checking the delta wing flight simulator to and was dazzled. "In there I found the sea, the sand and those rocks as well as a large water fall", he told about what he saw in the virtual reality simulator film.
When asked about what he most liked in the 30 days he's been in Brazil, Leonardo did not hesitate: "up to now this was the attraction I liked the most."
The proposal to receive the kids was the one that drew the attention of Esther Santos, from Brasilia. "Here they stimulate all the senses. Even taste," he commented, referring to the Flavors and Senses area of the Green Nation space, where the public experiences different juices with her eyes blindfolded.
Designed by the Forum's Citizen, Process the Citizen Village is setup at the parking lot of Mané Garrincha National Stadium.